Suggested Catalogue Searches
The library collects a large number of popular psychology books that cover a wide range of topics. Your search may be in the areas of personal growth and well-being, or specific challenges in life.
To the left of this page, is a list of general self-help terms. Below is a list of reference sources on the general topic of self-help. These sources are located at the Central branch of the Vancouver Public Library.
50 Self-help Classics: 50 Inspirational Books to Transform your Life, from Timeless Sages to Contemporary Gurus
Call Number: 158.1X B98f
ISBN: 1857883233
This is the first and only bitesized guide to the works that have captured the imagination of millions and inspired readers everywhere to follow their dreams.
Directory of Self-help and Peer Support Groups in the Lower Mainland
Call Number: 361.0025 D59il
Excellent resource produced by Self-Help Resource Association of B.C.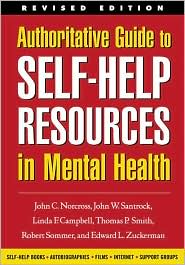 The Authoritative Guide to Self-Help Books
Call Number: 158.1X S23a
ISBN: 089862374X
Based on an acclaimed national survey of more than 500 mental health professionals' ratings of 1,000 self-help books.
Suggested Electronic Resources