January 11, 2017
RBC Taylor Shortlist:
The shortlist for the RBC Taylor Prize was announced this week
January 11, 2017
Aboriginal Storyteller in Residence:
Vancouver Public Library is pleased to welcome Jules Koostachin as our new Aboriginal storyteller in Residence.
Jules Koostachin
January 11, 2017
From the Vaults - James A Michener (1907-1997)
When I was in my teens, James A. Michener ruled the bestseller lists with his sweeping historical novels and family sagas. Michener wrote more than 40 novels on topics ranging from the history of Hawaii to Poland. Michener's non-fiction publications include travel essays (Iberia), books about poetry (A Century of Sonnets), the art of writing (Ventures in Editing), and politics (Kent State: What Really Happened). Michener's book about the U.S. Electoral College (Presidential Lottery) is especially relevant at this moment in time. Michener also published a memoir called Collectors, Forgers - and a Writer. During his lifetime Michener donated more than $100 million to various charities, schools and cultural institutions. His largess helped create Canada's Journey Prize. Many of Michener's works are available through the VPL catalogue. For more information please read the Michener profile in Wikipedia and Albin Krebs' obituary published in the New York Times.
James A. Michener
December 23, 2016
Libraries of the Famous:
One of our favourite book blogs is The Millions. Recently they posted an article by Brian Peppos about the private library collections of prominent writers, dignitaries, and politicians through history. What does your library say about you?
December 23, 2016
Best Graphic Novels of 2016:
What are your picks for the best graphic novels of 2016? Sam Thielman offers his choices in the Guardian.
Is Julie Doucet's Carpet Sweeper Tales the best grapic novel of 2016?
December 22, 2016
From the Vaults – Miss Read:

Dora Jessie Saint (1913 – 2012) is known to readers of cosy fiction as Miss Read. She published two series The Fairacre novels and the Thrush Green novels from the mid-1950s into the 1990s. Her gentle, closely observed novels of village life and the natural world appealed to readers still recovering from the war who found Miss Read's universe a safe and comforting haven. Saint was also a schoolteacher by profession. Drawing on her own experiences, Saint created Miss Read, an unmarried schoolteacher, to narrate her Fairacre series. Saint also published two autobiographies later reprinted in a single volume called Early Days. For a season read, try Winter in Thrush Green. For a more complete overview of her life, please read Dennis Baker's obituary in the Guardian.
December 22, 2016
Alan Bennett Interview:
When 82-year-old Alan Bennett ( The Uncommon Reader, The Clothes They Stood Up In, The History Boys) agrees to be interviewed, almost any topic is likely to come up - and his legion of fans is always delighted. If you enjoy Bennett's wry and witty writing, you won't want to miss this interview conducted by Robert McCrumb and published by the Guardian.
Portrait of Alan Bennett by Sam Dalby
December 20, 2016
Hidden Gems:
If December marks the season to celebrate the best books of the year, it's also the season to reconsider titles that were popular with critics and other writers, but failed to make an impression on the public. Check out the Guardian's "Hidden Gems of 2016: The Best Books You May Have Missed article
December 20, 2016
Travel Tuesday:
Today's Travel Tuesday selection is Morality Play by Barry Unsworth. First published in 1995, this Man Booker nominated novel is set in the late 14th Century. This is a deep winter novel featuring a group of travelling actors en route to perform a traditional Christmas play. Short of funds, the players stage a performance in a small village. Their traditional offering is not well received and they opt for a piece based on a murder that took place in the village. VPL's Reading Experts love the transitional theme of theatre expanding beyond the traditional, Bible-based morality and mystery plays, to engage their audience with themes that are drawn directly from their lives. Challenging convention, of course, can be a dangerous proposition as the actors discover in this intriguing novel.
December 20, 2016
Best of 2016:
VPL's Reading Experts look forward to the annual "Best Of" book lists. It's always fun to see how our personal favourites measure up. The latest list to come our way is The C.B.C.'s Best Books of 2016. Enjoy!
December 14, 2016
From the Vaults – Sir Thomas Mallory:

The Morte d'Arthur is not so much a "lost" classic as a work that is little read outside the classroom – which is a shame. First published in 1485 and possibly while the author was an inmate of Newgate Prison, The Morte D'Arthur is a retelling of English and French tales of King Arthur, his court, and the mirror realm of King Mark. Whether a single works or a collection of works as some critics claim, the book offers intrigue, vengeance, illicit love affairs, brutal dealing of various kinds, and beautiful language. The Morte d"Arthur is, of course, a primary source for much of our contemporary Arthurian fiction including T. H. White's marvelous The Once and Future King. For more detail, please enjoy this entry from the British Library.
December 14, 2016
Happy Emoji Holiday:
Anyone who visited the gift shop at Bard on the Beach this past summer, probably noticed the fun translations of several Shakespeare plays using emoji – those tiny little icons used in place of words and phrases on social network platforms. Now, Dickens' Christmas Carol is getting the emoji treatment. Check out Jessica Roy's article in the Los Angeles Times for full details.
December 7, 2016
The Halifax Explosion:
Yesterday marked the 99th anniversary of the Halifax Explosion. As students, many of us were introduced to the catastrophe through Hugh MacLennan's novel Barometer Rising. For more information, please enjoy this wonderful article published by the Globe and Mail
December 7, 2016
From the Vaults – Alexander King (1899-1965)
Before there was Dave Barry, David Sedaris, or Joe Queenan there was Alexander King. His frequent guest appearances on the Jack Paar Tonight Show made him a national celebrity in the early days of television. Born in Vienna, King gave a frank and disarming account of his many life achievements and misadventures. Over the years King was a painter, an illustrator, a playwright, a recovered dope-addict, and a much-married raconteur who entertained the public with bestselling memoirs such as May This House Be Safe From Tigers, Mine Enemy Grows Older, and I Should Have Kissed Her more. Very little of King's work is currently available at VPL, so do check the shelves at your favourite used bookstores. For more information, enjoy this article from The Neglected Books Page.
Al Hirshfeld caricature of Alexander and Margie King
December 6, 2016
Travel Tuesday - The Beautiful West & the Beloved of God
Today's Travel Tuesday selection takes us to modern day Montreal and Cairo. The book is Michael Springate's The Beautiful West & the Beloved of God. In this contemporary work of literary fiction, Vancouver author Springate challenges the reader to address some of the difficult truths about the political and religious landscapes of Canada and the Middle East. The story focuses on Elana and Mahfouz who discover that the world's preoccupation with terrorism trumps all individual rights. For more information, please read Timothy Niedermann's article inThe Ottawa Review of Books.
December 4, 2016
Best Books of 2016:
If you enjoy the book reviews published by NPR, you will love NPR's Book Concierge a filtered site that helps you brows more than 300 titles recommended by NPR reviewers. Check out the site here.
December 4, 2016
The Winds of Winter:
If you are a fan of George R. R. Martin's The Song of Ice and Fire series, you are no doubt eager for the next published installment. The anticipated sixth volume in the series is to be called The Winds of Winter. What can fans expect? At a book fair Martin warns us that the chapters he has produced to date are dark and it looks like Winter may be coming.There is no release date for The Winds of Winter at this time. For more details, please read Jack Shepherd's article in the Independent.
George R. R. Martin
December 4, 2016
Sherman Alexie Meets Wolverine:
Fans of Sherman Alexie's Absolutely True Diary of a Part-Time Indian will be happy to note that the book has been adapted for thescreen and will be produced by Hugh Jackman. For more details, please enjoy this ScreenRant article.
December 4, 2016
Imagine:
Good news for John Lennon fans, Clarion Books will publish Imagine - book featuring the lyrics from John Lennon's famous song with illustrations by Jean Jullien. For more details, please read this article published in the Washington Post.
November 30, 2016
From the Vaults – Lafcadio Hearn:

Abandoned in childhood by his mother, father and guardian aunt, Lafcadio Hearn eventually found himself left to fend for himself in Cincinnati. He became a successful journalist who specialized in sensational coverage of local crimes. His marriage at 23 to an African-American woman was viewed as illegal according to local law and he was dismissed from his job. My favourite Hearn quote from this period is "It is time for a fellow to get out of Cincinnati when they begin to call it the Paris of America." Hearn relocated to New Orleans where he wrote extensively about Creole culture, migrant workers, and social conditions. Hearn's next stop was Martinique. Among his published works during his two-year stay is Youma, The Story of a West Indian Slave.
Hearn's lasting fame came from his time in Japan. He arrived in 1890 and stayed till his death in 1904. During this time he took on a variety of teaching positions at schools and universities, married a Japanese woman named Koizumi Setsu, fathered four children, and published many books about Japanese customs and folktales. These early references to pre-industrial Japan fascinated Western readers and ensured his literary reputation. Today he is best remembered for the Japanese ghost stories he adapted such as "Hoichi the Earless." In 1964, Japanese director Masaki Kobayashi adapted four of Hearn's stories into the film Kwaidan. For more information, please read John Moran's article in the Irish Times.
Lafcadio Hearn with his wife Koizumi Setsu and one of their children.
November 28, 29016
Jim Munro Dies:
We heard the sad news over the weekend about the passing of Jim Munro, founder of Munro's Books in Victoria. The public is invited to sign a book of memories at the bookstore located at 1108 Government Street in Victoria. For full details, please read Katherine Dedyna's article published in the Times Colonist.
Jim Munro. Photo: Bruce Stotesbury / Times Colonist
November 21, 2016
International Dublin Literary Award:
Of all the literary awards, VPL's Reading Experts are especially fond of the International Dublin Literary Award. As well as being one of the richest prizes on the award circuit, its nomination process is unique. Libraries from around the world nominate their favourite books of the year and a panel of judges eventually announces a winner. The longlist for 2016 has just been released. We've always found this a great source for new and unknown authors and titles. For more details, please visit the International Dublin site.
November 21, 2016
William Trevor Dies:
More sad news. Acclaimed writer William Trevor's dies this past weekend. He was 88.. Trevor had a long an illustrious career and received praise for his writing - especially his short story collections which were sometimes compared to Chekhov. For more details, please read Sian Cain's tribute in the Guardian.
William Trevor. Photo: Jane Brown for the Observer
November 15, 2016
Edible Gifts:
It's that time of year again when thoughts turn to holiday gifts. Perhaps you'd like to try your hand at canning, preserves or other handcrafted, edible gifts? If so, why not join VPL's Cook & Tell Book Club on November 21. The theme this month is Edible Gifts. Spaces are still available. Can't make the meeting? Fear not - here's a booklist we hope will inspire you
November 15, 2016
Goldsmiths Prize 2016:
It's literary awards season once again. One of the less mainstream awards is the University of London's Goldsmith's Prize. Now in its fourth year, the Goldsmiths honours novels that are more experimental and daring than their mainstream contemporaries and stretch the possibilities of the novel. This year's winner is a case in point - Irish writer Mike McCormack's Solar Bones was written as a single sentence. Intrigued? Read the full details in Claire Armistead's article posted in the Guardian. Among the shortlisted authors for the £10, 000 prize was Canadian author Anakana Schofield for her novel Martin John.
Mike McCormack. Photo: the Guardian
November 9, 2016
From the Vaults – Hans Fallada
The early life of Rudolf Wilhelm Friedrich Ditzen was marked by serious Illness, injuries that led to addiction, stints in mental institutions, and failed suicide pacts. Between post-WW I and 1932, he became better known under the pseudonym Hans Fallada. His best known novel of the period, Little Man What Now?, became a Book of the Month Club selection and was adapted into a film. His writing was in the style of the New Objectivity movement and reflected social conditions in Germany. As the National Socialists gained power, they viewed Fallada's writing with interest. Goebbels liked his anti-Weimar social commentary. While many of Germany's celebrated authors fled the country, Fallada chose to remain. He played a cat-and-mouse game with Goebbels for the duration of the war and only produced children's books and other pieces of a non-political nature. In the final days of the war, Fallada wrote his best-known novel Every Man Dies Alone / Alone in Berlin.It's said that the book was written in a mere 24 days and was published in 1947 two weeks after Fallada's death. The plot is based on the true story of Elise and Otto Hempel or Anna and Otto Quangle as they are known in the book. They are an elderly German couple critical of the ruling government and unable to find an outlet for their protests. They leave anonymous anti-government postcards around Berlin in hopes of reaching people who share their views. Perhaps the most intriguing aspect of the novel is the police procedural conventions it employs. Ironically, it is the Gestapo officer who serves in the role of private investigator.
Elise and Otto Sempel, the inspiration for Falalda's Anna and Otto Quangel
November 8, 2016
Travel Tuesday with T. H. White:
Today's Travel Tuesday selection takes us to the derelict estate of Malplaquet - a once stately home with links to British satirist Jonathan Swift. The time period in post World War II Northamptonshire. The book in question is T.H. White's Miss Masham's Repose. The story follows a lonely orphan girl named Maria who discovers the descendants of Swift's Lilliputians living on the estate. In a coded reference to Imperialism and the exploitation of colonial subjects, White positions the girl as the protector fighting the greed of those holding power over Maria. A charming novel for readers of all ages.
Miss masham's Repose. Illustration: Fritz Eichenberg
November 8, 2016
Giller Prize 2016:
Congratulations to Madeline Thien the 2016 winner of the Scotiabank Giller Prize for her novel Do Not Say We Have Nothing. For more details, please read this article by Lauren La Rose in the Globe and Mail.

Madeline Thien. Photo: Alastair Grant / Associated Press
November 4, 2016
Swing Time:
Popular author Zadie Smith has a forthcoming novel called Swing Time. For more information, please read Aminatta Forna's review in the Guardian
Zadie Smith. Photo: Wendell Teodoro / WireImage
November 3, 2016
2016 Writers' Trust Awards:
The winners of the 2016 Writers' Trust Awards were announced on November 2. Winners include Eden Robinson, Gregory Scofield, and Yasuko Thanh. For more information, please read this CBC article.
November 2, 2016
Beyond Nordic Crime Fiction?
If you are a fan of Scandinavian mysteries, but would like to explore other crime fiction from Europe, you might enjoy Barry Forshaw's article in the Independent.
November 2, 2016
Natalie Babbitt:

Sad news for fans of Tuck Everlasting. Author Natalie Babbitt died recently. She was at 84 at the time of her death. For more details, please read Sam Robert's obituary in the New York Times.
Natalie Babbitt. Photo: William E. Sauro / the New York Times
November 2, 2016
From the Vaults - Lynda Barry:
Today we're going to catch-up with Lynda Barry the creator of the beloved series Ernie Pook's Comeek. Outspoken, cheeky, and a author who recognizes both the dark and light side of adolescence and complicated family relationships, Barry now spends time in the classroom. For more detail, please read Pat Grant's interview in the Guardian. Be sure to check out Barry's brilliant novel and Syllabus - the graphic rendition of her teaching notes.
Lynda Barry. Photo: Jeff Miller / University of Wisconsin-Madison
October 25, 2016
Book Awards Season:
A big congratulations to Vancouver's own Madeleine Thien for her winning novel Do Not Say We Have Nothing. She has won this year's Governor General's Literary Award for fiction, and has also made it on the 2016 shortlist for the Scotibank Giller Prize and the Man Booker Prize.
Image from www.cbc.ca
Other Governor General award winners include:
Another congratulations to Paul Beatty, the author of The Sellout and the winner of the 2016 Man Booker Prize.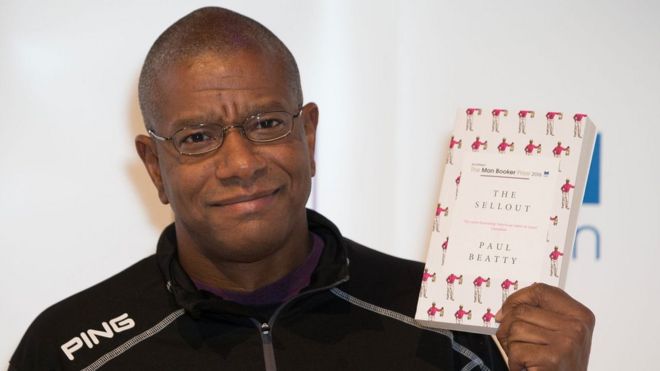 Image from www.bbc.com
October 21, 2016
Happy Birthday Ursula K. Le Guin!
Celebrate Ursula K. Le Guin's birthday with us! This award winning American novelist has written extensively throughout her literary career including several books, essays, short stories and poetry mostly in the science fiction and fantasy genres. For an in-depth profile, please read The New Yorker's article, "The Fantastic Ursula K. Le Guin" (2016):
Illustration by Essy May from The New Yorker
October 13, 2016
The Nobel Prize in Literature 2016:
Congratulations to Bob Dylan, the 2016 winner of the Nobel Prize in Literature. Bob Dylan was recognized "for having created new poetic expressions within the great American song tradition." For a taste of Dylan's lyrics, take a look at "Our Favorite Dylan Lyrics" by The New Yorker.
Photo: Wikipedia.org
September 29, 2016
Diverse Reading:
Inspired by the We Read Diverse books cause, a movement to put more books featuring diverse characters into the hands of all children, VPL is undertaking a diverse reading challenge. We are encouraging each other to recognize all diverse experiences, including (but not limited to) LGBTQIA, people of color, gender diversity, people with disabilities, and ethnic, cultural, and religious minorities through the written word. Ideally, we hope that everyone will be able to see themselves in the pages of a book. Here is a list of some of the books we read by our Information Services department in September!
Tahar Ben Jelloun's The Happy Marriage is on our September Diverse Reading list
September 29, 2016
How to Cure Writer's Block


Novelist Rabih Alameddine made a big splash with his novel An Unnecessary Woman and is about to release a new work entitled The Angel in History. I've just learned an interesting fact about the author. When dealing with writer's block, he likes to post art images on his Twitter account. Not only does Alameddine find the process "calming", he has built up a strong following for his Twitter and blog posts. For more details, please read Jonathan Blitzer's article in the New Yorker.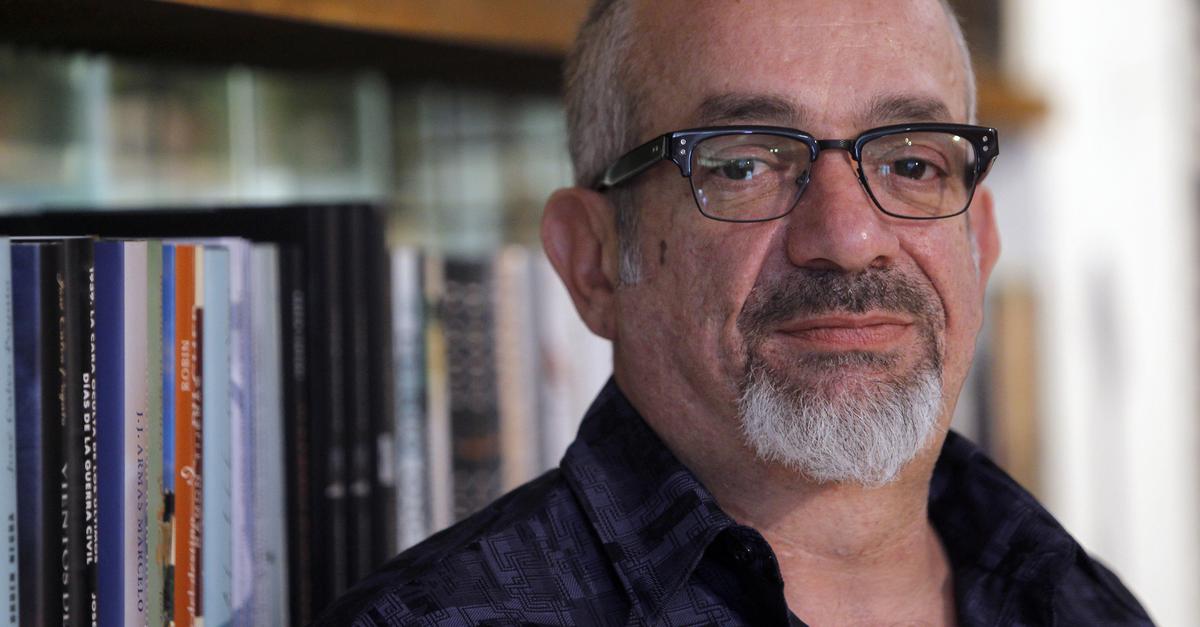 Rabih Alameddine
September 28, 2016
The Goldsmith Prize:
Anakana Schofield has been shortlisted for the Goldsmith's Prize for her novel Martin John. A big shout out for local women authors achieving high Anakana and Man Booker Prize shortlist authoress Madeleine Thien. Congratulations! For more details, please read Alison Flood's article in the Guardian.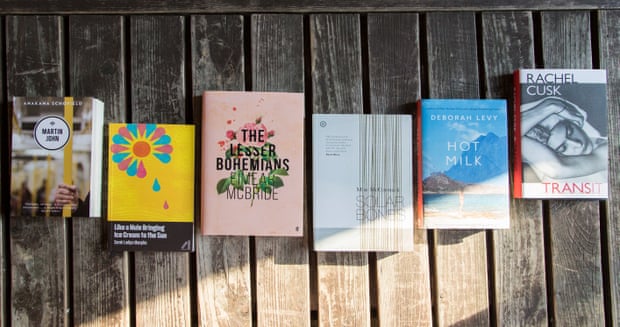 The Goldsmith Prize shortlist
September 21, 2016
Librarian of Congress:
Clara Hayden has been appointed as the 14th Librarian of Congress. She is the first woman and the first Afro-American to hold the post. The Librarian of Congress is appointed by the President and the U.S. Senate for a ten year term. As well as presiding over the Library of Congress, Hayden's responsibilities include appointing the Poet Laureate and the Gershwin Prize for Popular Song. For more details, please read Baynard Woods' article in the Guardian.
Clara Hughes. Photo: Pable Martinez Monsivais / AP
September 19, 2016
W.P. Kinsella Passes:
Another literary death to report is that of storyteller, novelist, baseball enthusiast and advocate of right-to-die movement, W.P. Kinsella. Mr. Kinsella died according to his wishes with the assistance of his physician. Mr.Kinsella who was 81 at the time of his death, will probably be best remembered for his novel about American baseball, Shoeless Joe which was adapted into the film Field of Dreams. For more details, please read Paul Viera's obituary in the Wall Street Journal.
W.P. Kinsella Photo: Reg Innell / Toronto Star File Photo
September 19, 2016
Edward Albee Passes:
The literary world is mourning the death of the great American playwright Edward Albee who passed Away on September 16th at the age of 88.Albee will be best remembered for his play Who's Afraid of Virginia Woolf. For more details, please read Bruce Weber's article in the New York Times.
A young Edward Albee
September 15, 2016
The National Book Award Nominees:
Each year the National Book Foundation awards a prize in the categories of fiction, non-fiction, poetry, and young people's literature. For more information, please see Colin Dwyer's article posted by NPR. Here's the fiction longlist:
September 8, 2016
Scotiabank Giller Prize Longlist, 2016:
The longlist for the Scotiabank Giller Prize has now been released. Who would you vote for?
September 7, 2016
Give the People What They Want:
Computer literacy and the technology divide are hot topics in the library world these days. I'd like to share an article by Anita Abedian that appeared in the Village Voice. The article concerns an award presented to the New York City Housing Authority for its a mobile van service that brings internet access and mentoring to areas without easy access to internet services.
NYCHA Digital Van
August 24, 2016
Happy Birthday Linux:
August 25th marks the day that Linus Torvalds requested help with a free operating system he was developing. Today that operating system is known as Linux. As John Biggs notes in an article on his blog, "Linux now runs most of the websites you visit and runs on everything from gas pumps to smartwatches."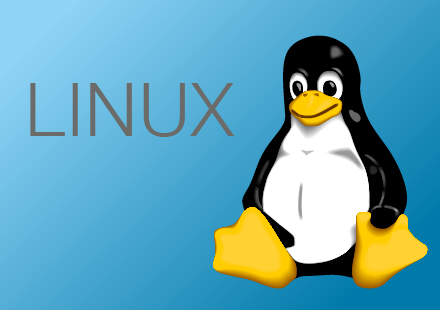 August 24, 2016
Happy Birthday Jorge Luis Borges:
Famed Argentinian writer was born on this day in 1899. In 1955 he became the director of the National Library - a position he held even after blindness set in. To celebrate the day, please enjoy this interview from the New York Review of Books. VPL's Borges' holdings can be found here.
Jorge Luis Borges
August 24, 2016
From the Vault – A History of Everyday Things in England:
Between 1918 and 1934 Charles Henry Bourne Quennell and his wife Marjorie wrote and illustrated four volumes of a unique history series for young readers called A History of Everyday Things in England. The Quennell's approach to history was revolutionary. Instead of history as a record of the famous men and women of the past, they focused on diet, custom, costume, transportation, and the scientific advances etc. that impacted on everyday life. In particular, the Quennell's championed the craftsman. The four volumes they published covered the years 1066 to 1918. In 1968, the 50th anniversary of the first publication, S.E. Ellacott updated the series and published a fifth volume covering the years for 1918 to 1968. Volume 5 also contains a charming preface by Charles and Marjorie's son Peter. You can find VPL's holdings here:
August 19, 2016
On This Day - Fererico Garcia Lorca:
Today marks the death of Spanish poet Federico Garcia Lorca who was murdered on August 19, 1936. Mystery still surrounds the circumstances of his execution despite several investigations in recent years. Earlier this week, The Guardian reported that an official investigation is about to be launched. For more details, please read this article published in the Guardian.
August 18, 2016
From the Vaults - Lynda Barry:
I've been a fan of graphic artist and novelist Lynda Barry since she began publishing her long running serial "Ernie Pook's Comeek" and her superbly creepy novel Cruddy. When publisher Drawn & Quarterly began to republish some of her early collections such as The Freddie Stories, there was cause for joy. The latest Barry collection to be reissued is the wonderful The Greatest of Marlys. For more details, check out this NPR article. Can you dig it?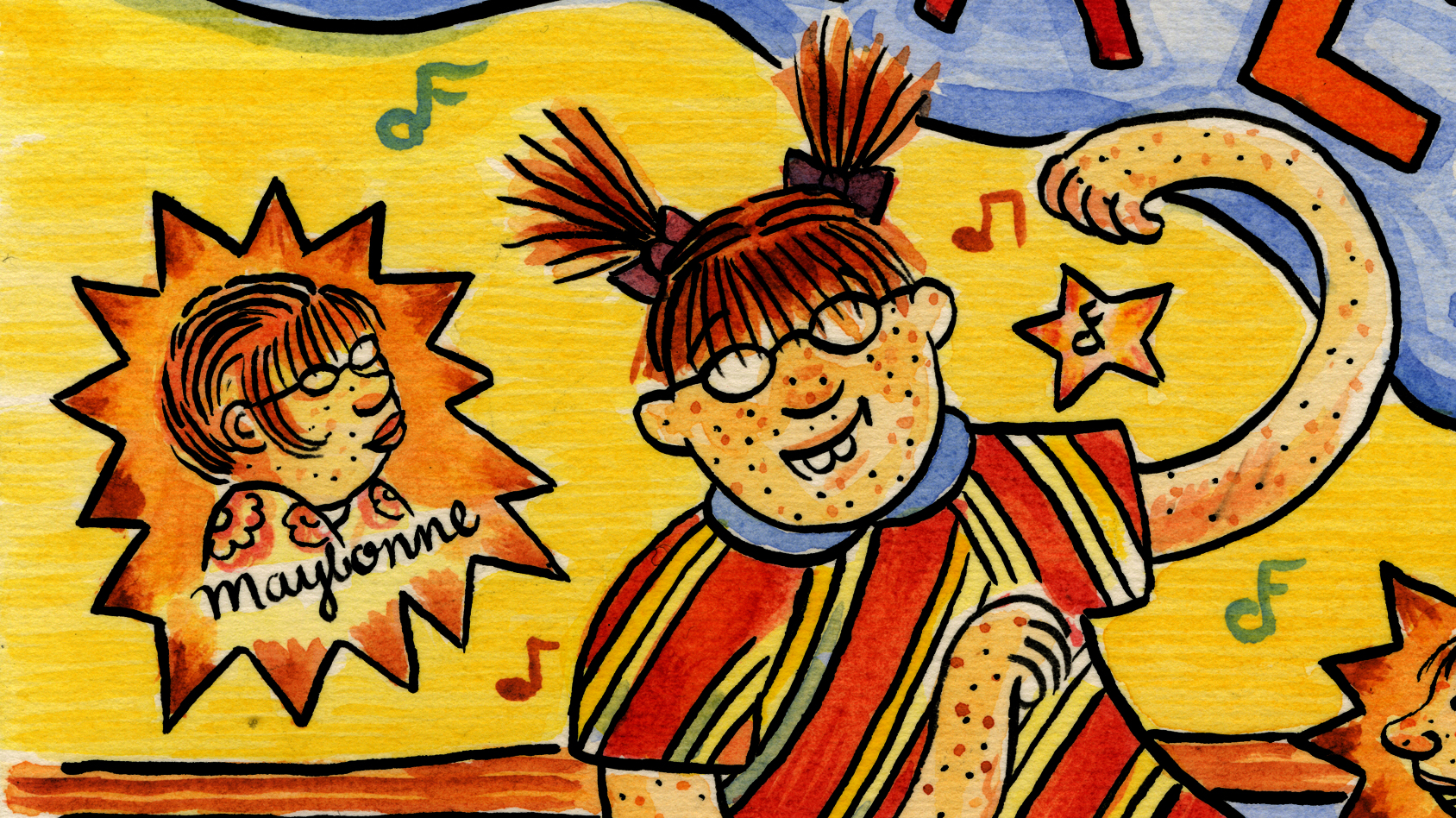 Cover detail from Lynda Barry's The Greatest of Maryls
August 11, 2016
From the Vaults - Floyd Clymer:
During his lifetime Floyd Clymer published more than 400 automotive books. Before he began his publishing career, Clymer was a competitive motorcycle racer, an auto dealer, and a distributor for motorcycle brands such as Indian, Excelsior, and Henderson. In the 1960s, Clymer became a distributor for the high-end German Munch Mammoth IV. Today we'd like to share Floyd Clymer's Catalog of 1949 Automobiles. This is part of a series that featured American cars in production in the U.S. Of special interest are pre-production lines that, in some cases, were never actually produced. For more information, check out this article from the AACA Library & Research Center. VPL's holdings can be found here.
August 4, 2016
From the Vaults – Lesley Blanch
Described as "a scholarly romantic", a writers' writer, and definitely a literary cult figure, Lesley Blanch is best remembered for her book The Wilder Shores of Love – the stories of four women (Isabelle Eberhardt, Aimeé Dubuc De Rivery, Jane Elizabeth Digby, and Isabel Burton) who defied convention and followed their fascination with the Middle East to its sometimes tragic conclusion.
A self described bohemian, Blanch began as an art student who went on to commercial success creating work for the theatre, publishing and the London Underground. Well connected in art and literary circles, Blanch enjoyed diplomatic access to interesting corners of the world following her marriage to author / diplomat Romain Gary. For more information, please read Alice Wooledge Salmon's obituary of Lesley Blanch or this appreciation by Joe Boyd published in the Guardian. Be sure to check out Vancouver Public Library's holdings.
Lesley Blanch
Are you stumped as to what books to read next? We can help!
What Do I Read Now?
Finding a good book to read is often challenging. The resources listed here provide reading suggestions for a wide variety of reading interests. You may find another book much like one you've loved or an entirely new and recommended one.

"My education was the liberty I had to read indiscriminately and all of the time, with my eyes hanging out." -Dylan Thomas
Books To Help You Find What To Read Next
Call Number: 028 R41op
Look at some of the finest prize-winning contemporary novels of the last thirty years. 2010.
1001 Books for Every Mood
Call Number: 028 E63o
Choose from fiction and nonfiction, old and new, classic and iconoclastic books to suit your every mood. 2008.
Book smart
Call Number: 809.3 M37d
Expand your reading and take on some of the most compelling books of all time and become "better-read". 2008.
Bloomsbury Good Reading Guide
Call Number: 809.3X B65k
Explore the world of writing through a rich survey of the best novels set in practically every country of the world. 2007.
Joy of reading
Call Number: 028 V24j1
Look through a chronology of time and choose from a variety of the world's greatest fiction, poetry, children's books, philosophy, history and science. 2008.
More book lust
Call Number: 028 P359ba
Read what an "addicted to reading" librarian recommends after years of inspired reading. 2005.
Read this next
Call Number: 028 N55r
Find new and amazing books that are organized under the chapter headings of Love, Memoir, Family, History, Politics, Humor, Work and Money, War, Religion, and Death. 2010.